What Is The Cost Of Garden Maintenance In Dallas, TX?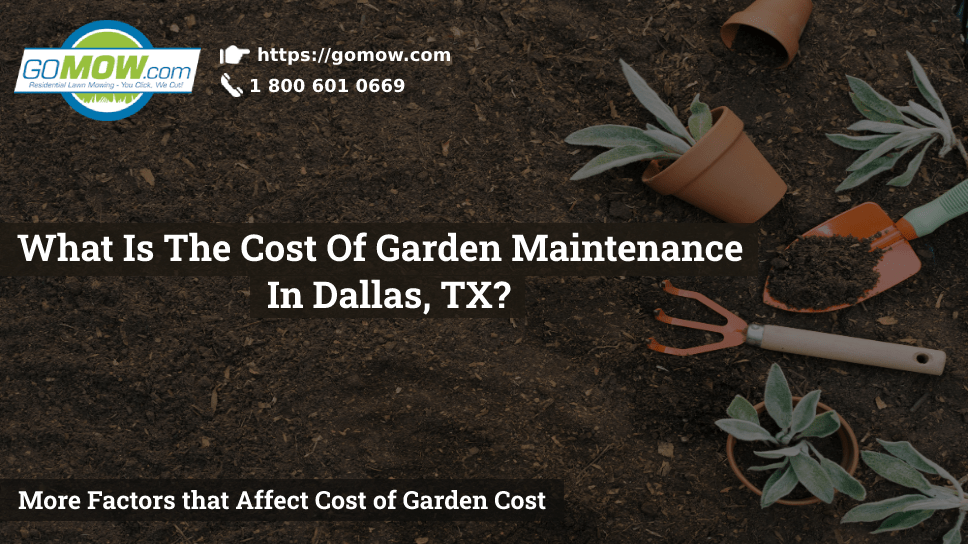 For garden owners in Dallas, TX, it's of great importance to work with a lawn care service that offers affordable garden maintenance. Why because garden care is often needed repeatedly. It is not a one-off service. To keep your garden healthy and beautiful, regular, well-done garden maintenance is compulsory.
But then, what is the cost of garden maintenance in Dallas, TX?
In this post, we have discussed everything you need to know about the cost of garden care for your space in Dallas, TX. It will interest you to know that professionals offering lawn maintenance in Dallas base their costs on:
The size of the garden
The nature of the work to be done
For instance, large gardens will definitely command more fees while as expected, smaller lawns will be cheaper.
Garden maintenance activities require experience and skill to carry them out to perfection.
When you hire landscape maintenance and lawn mowing in Dallas, TX, you will be able to care for your lawn without getting physically involved.
By paying for the cost of garden maintenance, you'd be looking to get value for your money. Homeowners don't need to spend a ton of money to make this happen. As long as you do your due diligence regarding competence and fees, getting an affordable lawn care cost is ideal for you.
You may want to visit https://gomow.com/service-areas/dallas/ to get a free quote based on the services you need for your yard.
What you should also know is this – the more garden care needed on your space, the more it will cost. Typically, garden care will include:
Mowing
Trimming Edging
Fertilizer Application
Pruning
Cleaning the lawn
Larger-sized lawns will cost way more than small ones even for the same services. When you look at it this way, it actually makes a lot of sense.
At GoMow Lawn Mowing, Dallas, TX, the price of lawn mowing starts from $30 for small lawns while big-sized lawns charge from $50. This cost can also be less or more depending on the reasons previously stated above.
This price range can up depending on what exactly you need. $200 – $850 a month is not unheard of for certain types of homes or property.
More Factors that Affect Cost of Garden Cost
How often garden maintenance can determine the cost of it. The more frequent garden maintenance is needed, the more money it's going to cost to pay for the service. When looking to go for a lawn mowing plan, ideally go with services that have a solid reputation and are affordable.
Professional garden care services in Dallas, TX will definitely cost you more to higher if their staff is highly-trained individuals who know their value and actually deliver this value to lawn yard and garden owners.
The fact that they have an experienced, well-trained team is enough reason to offer a high fee for their services. This shouldn't deter homeowners or anyone who owns a lawn or garden. Negotiations and bargains can always be reached on how to move things forward.
Garden care and lawn mowing companies have different service plans designed to cater to every customers' needs. There's something for everyone, if you are looking at lawn mowing in Dallas, TX, there are lawn mowing services plans that can fit this request.
GoMow Lawn Mowing, Dallas, TX offers a robust lawn mowing service that delivers the best grass mowing experience any lawn owner would love.
Our major service offer is lawn mowing and we do this while delivering affordable lawn care.
When you hire a full lawn mowing service, your grass gets the best treatment it needs. We are open to hearing from you so that you get exactly what your property needs. Get in touch with us to learn what it will cost you to enjoy garden care in Dallas, TX.