Lawn Care Service Lakeway TX
GoMow LAKEWAY- The Best Lawn Care Lakeway Has To Offer
Your lawn yard deserves the best lawn service in Lakeway, TX! We are a residential lawn mowing service in Lakeway, offering quality lawn mowing at a low cost. GoMow Lakeway guarantees 100% client satisfaction when we handle your lawn care. You receive the most value for your money when it comes to lawn care when you work with us.
Our goal as a local lawn care service in Lakeway is to give you excellent, affordable lawn service and a wonderful customer experience.
Try our Lakeway lawn care today!
Local Lawn Mowing Service in Lakeway, Texas, Best For Your Lawn
Located West of Austin, Lakeway is a thriving outdoor community. Founded in 1962, the city's population has exploded to roughly 15,000 residents and continues to grow more yearly. Lakeway is home to three elementary schools, two middle schools, and one large high school, Lake Travis High School. With an emphasis mainly on outdoor living, Lakeway residents take much pride in the health, maintenance, and appearance of their lawns.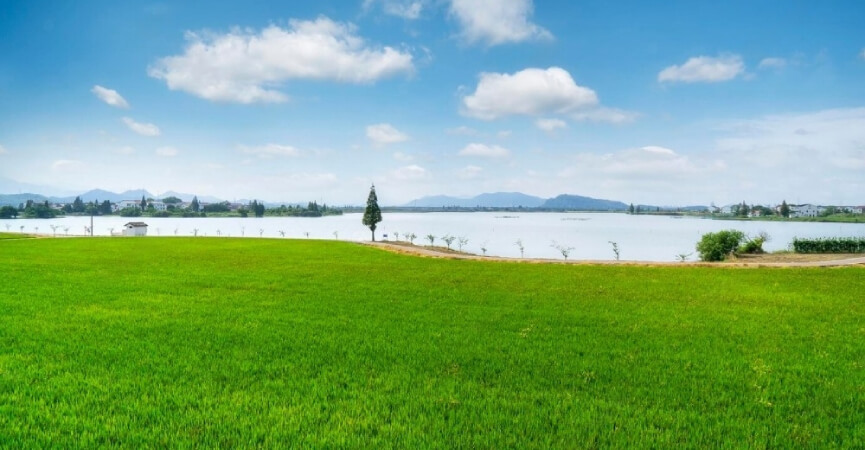 Many residents have swimming pools, expansive lawns, playgrounds, and other recreational areas, so it's important to keep the lawn well-maintained and tidy. This is especially challenging as most of the community is surrounded by an abundance of natural growth, brush, and greenbelts that often encroach on residential areas and lawns.
For these homeowners, GoMow Lakeway is the best local lawn care service in Lakeway, TX. Our staff is available from Monday to Friday excluding weekends to attend to all your lawn mowing needs.
Give us a call today to experience lawn mowing online and stay ahead of your neighbors. With us, you don't need to ask "who are the best lawn care services in my area?" Count on us to take care of your lawn area by providing it with everything it requires to remain lovely, green, and healthy all year long because we have considerable experience with lawn mowing!
GoMow Lawn Care Service, Lakeway provides the following professional lawn services in Lakeway:
Lawn Mowing
Blowing
Edging
Weed Eating
Get started with professional lawn mowing in Lakeway today.
Professional Lawn Mowing and Lawn Maintenance Services In Lakeway, TX
At GoMow Lakeway, we offer expert lawn care to keep lawn yards in good condition all year. We follow tested processes that meet the industry standard for a lawn mowing service in Lakeway. Everyone who owns a house or business wants to have a property with some curb appeal. We can help because we have the expertise and experience to offer lawn care at the highest level.
Give lawn mowing online a try to see how great it can work for your lawn yard. You can choose either a weekly lawn mowing service or a bi-weekly lawn mowing service running from March through December. From January to February, we switch to the bi-weekly option only.
Please be aware that we offer a limited tri-weekly service based on a number of key variables. We will mow the lawn like the experts that we are, don't worry about it!
Get a fast, free estimate for your lawn care services needs by requesting a quote online.
Get the Best Organic Lawn Care and Affordable Lawn Care In Lakeway, TX
Lawn Care Made Easy! With our organic yard service in Lakeway, your lawn stays green, beautiful, and healthy long into the future. GoMow provides affordable lawn care in Lakeway designed to save you money without compromising on quality service. If you own a residential property here, you can hire us to enjoy same-week lawn service in Lakeway right off the bat. Our services include Lawn mowing, edging, blowing, and weed eating. Are you ready for organic lawn care in Lakeway, Texas?
We've made it simple for you to experience top-quality lawn mowing services from GoMow. We offer the #1 Rated Affordable Lawn Care in Lakeway! Our quote estimate calculator is available to get a free quote for your lawn mowing session. Choose what works for you, and we will do the rest to deliver quality lawn care.
A few things you should know:
Best Grass Specie for Lakeway: Buffalo, Bermuda grass, Zoysia, Bermuda grass, and Rye grass are the best grass varieties for Lakeway.
Lakeway Summer Lawn Maintenance: Make sure the lawn is cut on schedule. Water the grass frequently to help it withstand the increased heat from the sun. Eliminate trash and other foreign substances that could obstruct the metabolic processes of the lawn.
Lakeway Winter Lawn Maintenance: For the chilly winter days, consider aeration in the fall and, if necessary, overseed and applied fertilizer.
Regular Watering Routine: Your grass needs regular watering to keep hydrated. When the temperature is still low in the morning, it is better to water the lawn then. Full absorption is simpler, and there is less evaporation. Watering should be done deeply so that it permeates the soil.
We recommend a weekly or bi-weekly grass cutting in Lakeway to maintain a rich, healthy lawn that will be the envy of your neighborhood. Thinking of the best lawn care service near me?
Try GoMow Lawn Care Service Lakeway! Call us today at 512-354-1155 for a FREE Quote!
Find Lawn Care Service Near You
GoMow is pleased to offer skilled lawn mowing to Lakeway property owners. You've come to the perfect site if you're looking to hire lawn care near me. We provide reasonably priced lawn care services that are created to provide high-quality lawn care while protecting your cash. It is simple to choose lawn maintenance near me because GoMow Texas has a variety of lawn service outlets.
Our staff has years of experience providing lawn care that can keep your lawn looking good for years to come. By scheduling an appointment with our yard service in Lakeway, you can completely relax and stop worrying about your lawn. It's important to note that one of the ideal times to employ a grass-cutting service near me is right now, with spring in full swing. The lawn mowing cost at GoMow Lawn Care Service starts at $30; however, you can get an estimated custom quote using our estimate calculator.
With over 23 years of experience in serving Texans, you can count on us to care for your lawn yard care in Lakeway.
Would you love to get started with the GoMow today?
Local Reviews
for Lakeway, TX
GoMow Lawn Care Service
Rated
5.0
out of 5 stars based on
2
customer reviews
---
EXCELLENT
Jacobson

-

Lakeway

,

TX

78734



Review of
GoMow Lawn Care Service
We were happy to find Gomow! They come on the same day and do an excellent job! Five stars!
---
Response from GoMow Lawn Care Service:

Thank you for the great feedback!
---
FIVE STARS ALL THE WAY
D. Chapman

-

Lakeway

,

TX

78734



Review of
GoMow Lawn Care Service
GoMow has been and excellent find! The always show up and do an excellent job. Highly recommended!
---
Response from GoMow Lawn Care Service:

Wow! We're blushing! Thank you for the great review 🙂
---
GoMow Team .
Looking for residential lawn mowing services in my area. The team at Gomow arrived an mowed the front and backyard.
Near

Sailors Run,

Lakeway

,

TX

78734
GoMow Team .
Searching for a yard work and mowing company in the Lakeway, Tx area. The team at gomow was able to provide mowing and landscape services.
Near

Ajuga Ct,

Lakeway

,

TX

78734
GoMow Team .
Searching for residential lawncare and mowing in our area of town. The mowing crew arrived and provided expert lawncare in the front and the backyard on weekly service.
Near

Sailmaster St,

Lakeway

,

TX

78734
GoMow Team .
Leaf removal serivce near me and mowing near me by Lake Travis area.
Near

Sailors Run,

Lakeway

,

TX

78734
GoMow Team .
Lawn mowing and yard care service near the Lakeway Resort and Spa.
Near

Star St,

Lakeway

,

TX

78734
GoMow Team .
Complete leaf removal and leaf clean up for the resident near the Lakeway Resort and Spa. Yard clean up and trimming of bushes.
Near

Cavalier Canyon Dr,

Lakeway

,

TX

78734
GoMow Team .
The Lakeway Resort is near this lawn service and lawn maintenance customer.
Near

Star St,

Lakeway

,

TX

78734
GoMow Team .
Affordable lawn care and mowing near the Lakeway Resort and the Lakeway Marina. Trim the bushes in the front yard past the stair railing.
Near

Star St,

Lakeway

,

TX

78734
GoMow Team .
Near Lexus of Lakeway, residential mowing service, hedge trimming, recommend weed control, mow behind fence line, lawn care in Lakeway
Near

Meadowlark St,

Lakeway

,

TX

78734
GoMow Team .
Near Lakeway Spa and Resort and Lakeway Marina, mow grass, recommend weed spray for lawn, leaf removal,
Near

Star St,

Lakeway

,

TX

78734
GoMow Team .
We wanted to follow up on your most recent residential lawn care service we provided today.
Near

Star St,

Lakeway

,

TX

78734