Free Estimates available for Lawn Service
Gomow has serviced a number of different cities in the great state of Texas for over 22 years.
Residential Lawn Mowing Services


in Texas Areas
Secure Online Payments
You no longer have to worry about remembering to leave a check for your lawncare. With our convenient online credit card options, you'll save time and peace of mind.
Same week Lawn Service
For most residential lawns, GoMow provides Same week lawn care. Give us a call today – we'd love to treat your lawn the way it deserves.
A Gomow.com Customer Service representative can be reached at :
1 800 601 0669 Monday – Friday / 9-5 CST.
The best way to reach gomow.com and schedule lawn care is by using our online contact form – we monitor these requests during all business hours and often during off hours as well.
Satisfaction
Guarantee
If you feel that our work is not satisfactory, or you think that we did no show up, simply call or e-mail a short and courteous request and we will send our lawn mowing crew back to re-mow your lawn at no additional charge – either the same day or as scheduling permits!
Cancellation
Policy
If you sign up as a lawn care service customer, we consider you a customer from season to season until you cancel via a phone call or email. Cancellations must have a 24 hour notice during business hours. No weekend cancellations for the following Monday.
See FAQ'S tab under "Cancels/Changes/Skips" for a more detailed outline of this policy.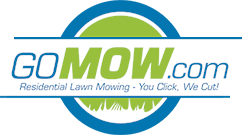 Apply as a Vendor
GET GROWING
Our Latest Posts
Relax And Enjoy Your Time With The Family; Get The Best Grass Cutting Services From GoMow In San Antonio, TX

One of the perks of owning a lawn is being able to relax on it and enjoy your time with family usually during a bonding session. Lawns are a great place to sit out and have fun. It could be a drinking session, a barbecue party, or some other fun activity that everyone will enjoy. Therefore, it stands to good…

Read More

What Is Organic Lawn Care Service? Is Organic Lawn Care Better In Austin, TX?

What Is Organic Lawn Care Service? The best strategy to get a well-balanced lawn is to start with the soil and use organic lawn care in Austin, Texas. At GoMow Lawn Mowing Services, we care for your lawn to remain lush and green without the use of harmful chemicals that standard lawn care services in Austin employ. When inorganic lawn…

Read More

How To Treat Your Lawn Organically In San Antonio, TX

As a lawn owner, it's important to reduce or completely eradicate the use of chemical products on your lawn and go organic. The advantages are many and we will discuss some of them in this article. Of course, the first step in carrying out organic lawn care starts by hiring a professional lawn care service in San Antonio. Looking at…

Read More