Lawn Care Service New Braunfels TX
GoMow NEW BRAUNFELS – The Best Lawn Care New Braunfels Has To Offer
In New Braunfels, Texas, having a lush, gorgeous lawn is as easy as hiring us! We are a residential lawn mowing service in New Braunfels offering affordable lawn mowing at such a low cost. GoMow New Braunfels guarantees 100% client satisfaction when we handle your lawn care.
With us, you get the most bang for your buck when it comes to lawn maintenance. As a local lawn care business in New Braunfels, Texas, our objective is to provide you with terrific, cheap lawn service in New Braunfels, as well as a fantastic customer experience.
Try our New Braunfels lawn care today!
Local Lawn Mowing Service in New Braunfels, Texas Best For Your Lawn
New Braunfels, a city in Comal and Guadalupe counties in Texas, is most known for its Germanic Heritage. Every December, the town also celebrates Wassailfest in the historic downtown. New Braunfels also draws a large number of tourists, particularly in the summer because of the cold-spring naturally fed rivers that run through the city.
The city currently has five high schools that are located within the city limits, as well as a freshman center. Due to the exponential growth in the past years, more schools are planned in the near future. For the year 2015, New Braunfels was named the U.S.'s second-fastest growing city with a population of 50,000 or more, according to estimates by the U.S. Census Bureau. With this rapid growth, many households and homeowners are in need of professional and affordable lawn care and mowing service in New Braunfels, TX.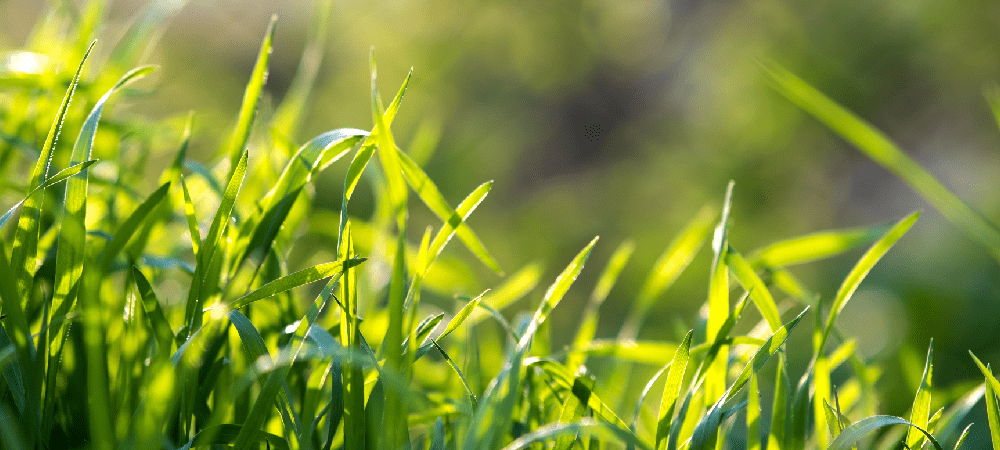 GoMow New Braunfels is the finest local lawn care service in New Braunfels, TX. Our lawn care personnel are available every day of the week excluding Saturdays and Sundays to attend to all your weekly lawn mowing needs. Give us a call today to experience lawn mowing online and stay ahead of your neighbors. With us, you don't need to ask for the best lawn care services in my area.
GoMow lawn care service, New Braunfels provides the following professional lawn services in New Braunfels:
Lawn Mowing
Blowing
Edging
Weed Eating
Get started with professional lawn mowing in New Braunfels today.
Professional Lawn Mowing and Lawn Maintenance Services In New Braunfels, TX
At GoMow New Braunfels, we offer expert lawn care to keep lawn yards in good condition all year long. We follow tested processes that meet the industry standard for a lawn mowing service in New Braunfels. Everyone who owns a house or business wants to have a property with some curb appeal. We can help because we have the expertise and experience to offer lawn care at the highest level. Give lawn mowing online a try to see how great it can work for your lawn yard.
You can choose either a weekly lawn mowing service or a bi-weekly lawn mowing service running from March through December. From January to February, we switch to the bi-weekly option only.
Please note that we also offer a limited availability tri-weekly service depending on several important factors. Stop bothering about who will mow the lawn, leave it to us!
Get a fast, free estimate for your lawn care services needs by requesting a quote online.
Get the Best Organic Lawn Care and Affordable Lawn Care In New Braunfels, TX
Lawn Care Made Easy! With our organic yard service in New Braunfels, your lawn stays green, beautiful, and healthy long into the future. GoMow provides affordable lawn care in New Braunfels. If you own a residential property here, you can hire us to enjoy same-week lawn service in New Braunfels when you hire GoMow Lawn Care Service.
We offer the #1 Rated Affordable Lawn Care in New Braunfels. Lawn mowing, edging, blowing and weed eating is part of our organic lawn care in New Braunfels, Texas. We've made it simple for you to experience top-quality lawn mowing services from GoMow. Let's get started with quality lawn care on your lawn. We recommend a weekly or bi-weekly grass cutting in New Braunfels to maintain a rich healthy lawn that will be the envy of your neighborhood.
A few things you should know:
Best Grass Specie for New Braunfels: Bluegrass, Fescue, Bermuda grass, Zoysia, and Bermuda grass are the best grass varieties for New Braunfels.
New Braunfels Summer Lawn Maintenance: Make sure the lawn is cut on schedule. Water the grass frequently to help it withstand the increased heat from the sun. Eliminate trash and other foreign substances that could obstruct the metabolic processes of the lawn.
New Braunfels Winter Lawn Maintenance: For the chilly winter days, take into consideration aeration in the fall and, if necessary, overseed and applied fertilizer.
Regular Watering Routine: Your grass needs regular watering to keep hydrated. Often, when the temperature is still low in the morning, it is better to water the lawn then. Full absorption is simpler, and there is less evaporation. Watering should be done deeply so that it permeates the soil.
Organic lawn care will protect your lawn from a lot of risks when done right. Are you ready for the best lawn care service near me? Hire GoMow Lawn Care Service New Braunfels!
Find Lawn Care Service Near You
GoMow New Braunfels is proud to serve professional lawn mowing to New Braunfels lawn owners. Are you looking to find the best lawn care near me? Look no further, GoMow lawn care service provides a high quality, affordable lawn care designed to keep your yard clean and healthy. Hiring lawn maintenance near me has been made easy for everyone who owns a lawn in Texas.
Visit www.gomow.com, scroll to the quote estimate calculator, enter your details and you're close to experiencing a professional grass cutting service near me. Enjoy an affordable lawn mowing cost by using our lawn service in Texas. Regardless of your location in Texas, GoMow's lawn service is fully accessible to every homeowner in New Braunfels. While considering lawn mowing cost, GoMow Lawn Care Service starts at $30; however, you can get an estimate using the quote calculator on this platform.
With over 23 years of experience in serving Texans, you can rely on us to care for your lawn yard care in New Braunfels.
Would you love to get started with the GoMow today?
Local Reviews
for New Braunfels, TX
---
GoMow Team .
Looking for cheap lawn mowing service in my area. The expert mowing crews arrived and and provided great lawn care and lawn mowing service for us.
Near

Azalea Way,

New Braunfels

,

TX

78132
GoMow Team .
New to the area and needing mowing service. The crew at gomow showed up and mowed the lawn and will continue to take care of my grass on a weekly basis.
Near

Stepping Stone,

New Braunfels

,

TX

78130
GoMow Team .
We recently moved in our new house and need a professional lawn care and mowing company on bi weekly mowing service. The professional crews came out & quickly and performed expert mowing services and lawn care for us.
Near

S Hackberry Ave,

New Braunfels

,

TX

78130
GoMow Team .
I am looking for a company that will clean up piles of fallen leaves. The Gomow team was able to provide leaf clean up services and lawn mowing.
Near

Morning Star,

New Braunfels

,

TX

78132
GoMow Team .
I am looking for affordable and organic lawn care near my house. Gomow was able to give me a quote for reliable expert lawn mowing in my area.
Near

Diretto Dr,

New Braunfels

,

TX

78132
GoMow Team .
Looking for yard mowing service near my house next to the Guadalupe river. Gomow arrived and mowed and edged all the front, back and side yards.
Near

Pecan Way Path,

New Braunfels

,

TX

78130
GoMow Team .
Past Austin, is this residentail lawn servcie and organic mowing cusotmer that we service bi weekly.
Near

Kerlick Ln,

New Braunfels

,

TX

78130
GoMow Team .
Residential yard care and lawn mowing serivces near me in the New Braunfels, TX areas and surrouding city.
Near

W Tanglewood Dr,

New Braunfels

,

TX

78130
Weekly, Bi-Weekly
& Tri-Weekly
Prices vary from small, average and larger home lots
Click below for a free instant quote
Quick Quote