Professional Lawn Care Service in Texas Areas Best for Your Lawn
Let's Care for Your Lawn Yard Today, You Click, and We Cut!
When looking to hire a professional lawn care service, it's often best to go for a lawn service that's within your area of Texas. This proximity comes into play when you need a quick response to your lawn care needs. You wouldn't be involved with a lawn service a long way out.
GoMow Lawn Care Service provides lawn mowing service in different cities in Texas, which makes it easy for lawn owners to access our professional lawn care services.
Choosing GoMow means you get access to the following:
Professional lawn care
Weekly and Bi-weekly lawn mowing
Timely, consistent lawn care
Affordable pricing considering industry standards
We are committed to delivering quality lawn care at each opportunity we come in contact with your lawn yard. Whether you only need mowing or have some other needs, we will provide a solution or counsel you on how best to go about it.
Get the Best Professional Lawn Mowing Near You in Texas
Healthy green lawns are beautiful to look at and spend time with your family and loved ones. As the owner, you will likely feel pride in having one of the best lawns in your neighborhood. Healthy lawns can clean up your outdoor air giving it a natural, earthy feel.
In addition, homes with beautiful lawns command more value in the real estate property market should you decide to sell in the future. Knowing all these benefits, it's imperative to hire the best professional lawn mowing near you in Texas to care for your lawn yard.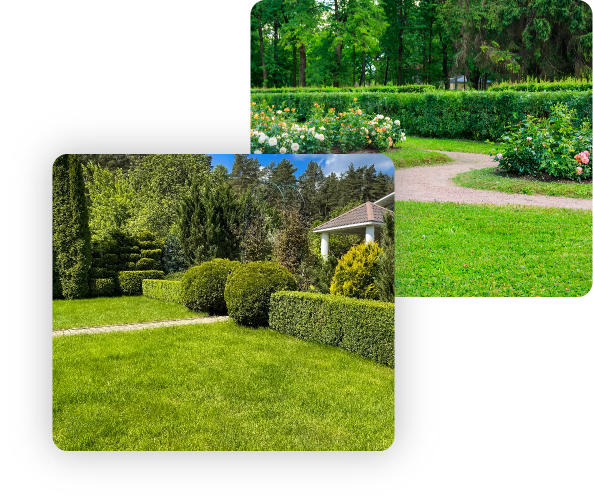 GoMow can be your go-to professional lawn maintenance service to keep your grass trimmed and healthy. Our professional grass cutting company will provide the following services:
Lawn mowing

You can get the best mowing experience with GoMow for a reasonable price. Please take advantage of our regular weekly and biweekly lawn mowing service.

Blowing

GoMow provides a leaf and debris eating service using blowing equipment to eliminate dead leaves, twigs, thatch, and anything else unwelcome from your grass yard.

Edging

GoMow provides the best edging service in Texas areas. Our edging service is ideal for giving your lawn and landscape the stunning appearance they deserve.

Weed Eating

GoMow Lawn Care Service will assist in getting rid of any weed infestation that develops on your lawn. If left unattended for a long time, weeds will detract from the appearance of your lawn area and may even injure your grass.
Our professional lawn mowing service will provide these lawn care services to ensure you get the best value for your money.
Give us a shot to see how we will care for and maintain your lawn all year long. Get a FREE QUOTE for your professional lawn care in Texas today!