How Much Does It Cost To Maintain A Garden In Plano, TX?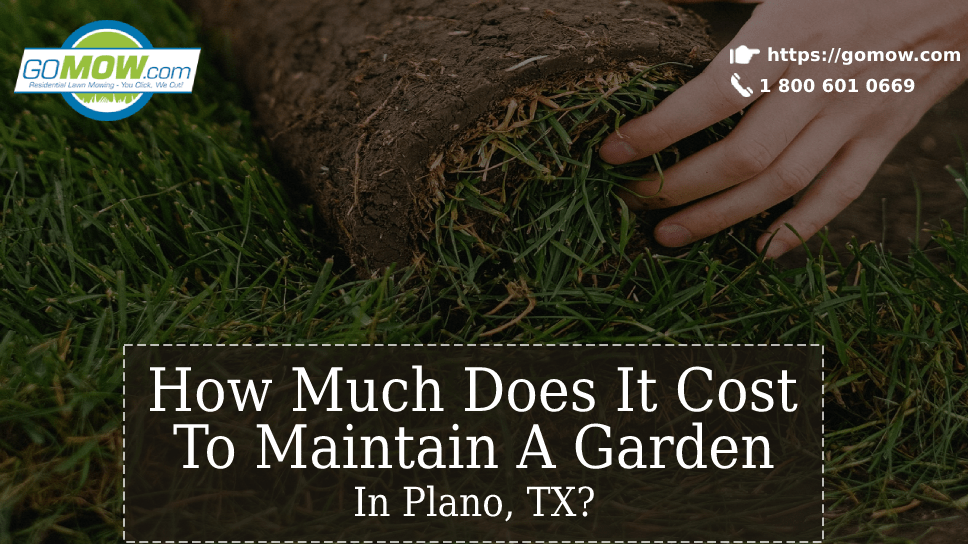 To maintain your garden in Plano, TX, or any other location for that matter, you need the very best gardener services. When supported or assisted by an amazing lawn mowing service in Plano, TX you can count on your lawn looking and feeling great.
A good number of homeowners need affordable lawn care costs, GoMow Lawn Mowing, Plano, TX offers the best lawn mowing where you get value for every dollar you pay for.
In this post, we have discussed how much it costs on average to maintain a garden in Plano.
When we say maintain your garden, this will involve activities like:
Mowing
Watering
Feed application
Landscaping, etc
While our core focus at GoMow Lawn Mowing, Plano is to deliver the neatest grass cutting to keep your grass clean and healthy, we understand that customers want to know what to expect in terms of pricing for garden maintenance.
Taking care of your garden is way more than simple lawn yard care. A beautiful garden will improve the visual look of your home, add more perceived value in terms of its worth, and make it feel like home in actuality, especially if you are an earth person who loves nature.
Garden maintenance concerns activities like watering, taking care of shrubs and trees, feeding plants, cleaning the landscape and of course, our core which is lawn mowing.
Below are typical costs for garden maintenance in Plano, TX:
Lawn mowing will typically cost anywhere from $30 for small lawns to $85 or more for large lawn yards. At GoMow Lawn Mowing Service, we offer a free quote feature to fit your mowing needs.
Across garden maintenance services, we have observed that fertilizer or feed application can cost from $50 to over $100 depending on the size of the lawn. We will encourage you to do your checks before deciding on a service to choose. Affordable lawn care cost is the ideal expectation of every property that owns a lawn.
Lawn maintenance or garden maintenance definitely involves many different lawn care activities which may include grass cutting, weed eradication, cleaning, leaf-cutting, etc. Rates can range from $50 – $750 depending on the size of the lawn yard in question.
Dethatching typically costs an average of $100 or more on average. Aeration, weeding, and other garden and lawn care practices cost good money which is determined by your lawn size.
The most important thing to note when it comes to determining how much garden maintenance is going to cost is the fact that pricing depends on the frequency you need services and the size of the lawn.
We encourage homeowners to go for retainer service plans. This type of lawn care service plan is more favorable to your pocket as you get more for your money.
At GoMow Lawn Mowing, Plano, TX, we recommend you choose either a weekly or bi-weekly mowing service to keep your lawn green and healthy this new garden care season.