Free Estimates Available For Residential Lawn Care And Lawn Mowing Service
You Click, We Cut! … it's that easy.

Lawn Care Details
Provide details of your lawn care needs

Mow Day & Mow Price
View your mow day & mow price
*Lawns that are above average height may have an additional fee for service

Contact Information
Provide your contact information & payment

Professionals
Sit back and relax while our professionals get to work!
Why GoMow Lawn Care Service?

Just One-Click Setup
You Click, We Cut! It's that easy. Sign up online and get started today.

Free Quotes
Receive free instant quotes online. *All quotes are reviewed by our office team and lawn crews for accuracy.

Secure Online Payments
You no longer have to worry about remembering to leave a check for your lawncare. With our convenient online credit card options, you'll save time and peace of mind.

Same week Lawn Service
For most residential lawns, GoMow provides service within the same week that you requested. Give us a call today – we'd love to treat your lawn the way it deserves. *In most cases

Our Referral Program
Tell your friends, family, and neighbors about us. When they sign up for service and complete (6) mows, your next mow is complimentary!

Satisfaction Guaranteed
If you feel that our work is not satisfactory, or you think that we did not show up, simply call, or e-mail a short and courteous request within 24 hrs of service. We will send our lawn mowing crew back to re-mow your lawn at no additional charge – either the same day or as scheduling permits!

Best Customer Portal
View your mowing schedule along with payment details in our safe and secure customer portal.

Residential Lawn Mowing
Since 2000, GoMow has offered high-end yet affordable residential lawn mowing services.

Over 22 Years Of Experience
We have been in the business for over two decades and know what it takes to keep our customers happy!

Cancellation Policy
You can cancel at any time as long as we receive your request during regular business hours the day before your scheduled service. *See FAQ's for more details.

Best Customer Support
Customer service is available by phone, live chat or email M-F / 9-5.

Many top Reviews from customers or Happy Customers etc.
Our customers are our biggest fans. Read our top rated reviews to see what they are saying!

22 Years of Experience
Gomow has serviced a number of different cities in the great state of Texas for over 22 years.

World-Class Customer Support
Whether it's via chat, email, or over the phone, our team is always available to help M-F/9-5.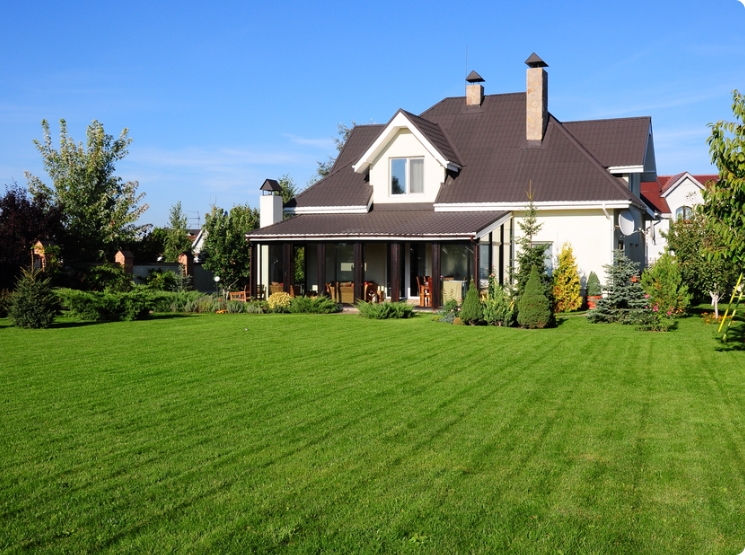 Hire Texas's Best local Lawn Care Service
When it comes to hiring local lawn care services, we are available to consistently deliver an amazing experience. Your satisfaction is our topmost priority which is why we go above and beyond to make this a reality when hiring GoMow for your lawn care needs.
Within minutes of visiting our website, receive a Free Instant Quote that fits within your budget.
Enjoy quality lawn care with a five-star customer support team that is eager and available to answer any questions. We believe that pairing traditional lawn mowing services with ease and convivence is the future of the grass cutting service industry.
At GoMow Lawn Care Service, we are lawn care specialists who are committed to providing affordable lawn care.
GoMow Lawn Care Services starts at $30. With over 22 years of experience in serving Texans, you can rely on us to care for your lawn.
Get a fast, free estimate for your lawn care services needs by requesting a quote online.
GoMow Saves You Time and Money on Lawn Care
We save you time and money when it comes to delivering yard mowing that makes a difference. Based on your location and the estimated quote on our advanced online estimate calculator, (*Final estimates will be confirmed via a customer service representative), GoMow Lawn Mowing delivers a price that will fit anyone's budget.
No errors, no hidden lawn mowing costs, no wasting time – you get a lawn mowing service that delivers what you have been searching for and more. We ensure that our customers get the exact lawn mowing expectation they had in mind by hiring us. Our personnel are pros with years of expert experience and are qualified to deliver beyond your expectations.
Contact us and let us answer everything you need to know. Customer satisfaction is guaranteed when we are your chosen lawn care provider.
We provide a service plan that is custom for you and your needs. Whether it is several mowing sessions a week or some other request, all you need to do is contact us and we will deliver.
Are you tired of the way your lawn looks?
We take care of everything including scheduling, routing, and payment processing so you can sit back, relax, and enjoy your freshly cut lawn.
GoMow Austin has been providing high-end yet affordable residential lawn mowing services since 2000.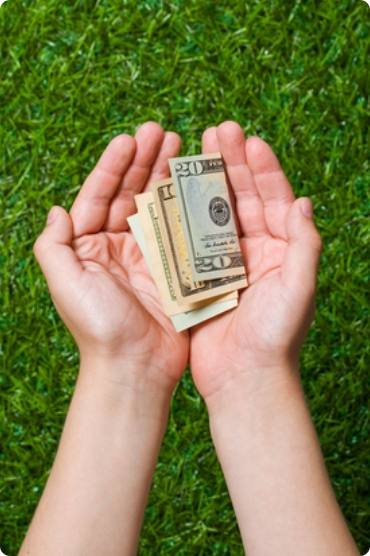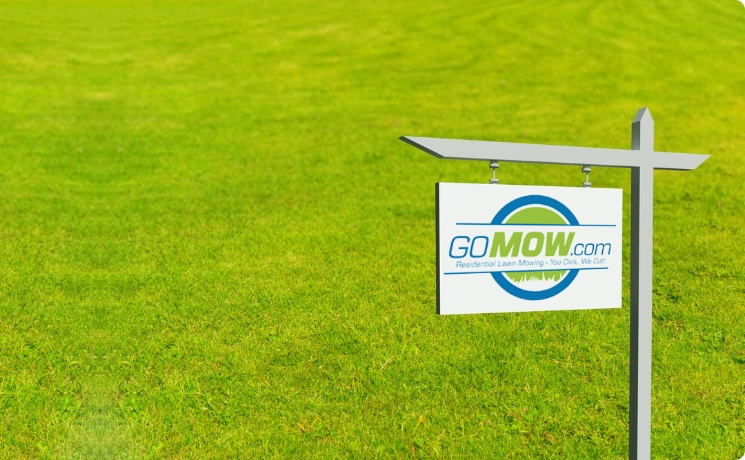 The Lawn Care Services Offered by GoMow
At GoMow San Antonio, we offer residential lawn mowing services that are affordable and keep your lawn looking great. We provide safe online payments and same week lawn care to guarantee complete service satisfaction.
Features such as billing, scheduling, and other aspects of your GoMow account may all be managed using our user-friendly customer interface. We also provide free lawn service in our referral program.
Go ahead; contact us for everything you need in a lawn mowing service.
Available Calendar Services:
Weekly Mowing

Bi-Weekly Mowing
Available Services:
Lawn Mowing

Blowing

Edging

Weed Removal

Professional Lawn Care Services
As the best professional lawn care in Texas, GoMow Dallas provides organic lawn care services. Rest assured, we will provide proper lawn maintenance to keep your grass beautiful and healthy.

Find Lawn Care Near You
GoMow Lawn Mowing Services offers professional lawn mowing in different cities in Texas. Visit our website to get a quote for your location and budget. When in need of 'lawn care near me' just know that we are most likely in your neighborhood. We will not just mow the lawn; we will also deliver an unforgettable experience.
Leave your lawn to us and let us do our magic!
You would have more time and energy doing what is most important to you without worrying about the care of your lawn. If you are looking to hire a lawn mowing service near me, GoMow is a perfect choice.
Let us provide experts to cut your lawn with ease.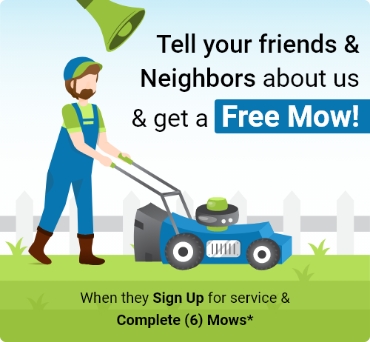 What Our Clients Say About Us
Kevin Knebel
The crew was great. They were very reliable and went the extra mile to clean the yard.
Ernest Johns
From the first phone call to the team that comes out the GoMow group have been great. Everyone has been professional and courteous.
Recommend to all. 5 star
Esther Kolni
Service: Lawn mowing & maintenance
Positive: Professionalism, Responsiveness
GREAT!
Harper McDonald
I've used GoMow for about two years now and haven't had any issues with service or quality. The trades are always on time and do great work. I've really enjoyed working with Paul Patterson, he is very responsive to emails and his customer service is top notch. In addition, the prices are very reasonable and GoMow provides flexible mowing options.
Peter P
Mowing customer since 2017. This spring I added shrub service to mulch the beds. The guys required little direction from me. They were fast! Cleanup was complete. I want this crew next time.
Alyssa DeBernardo
This company is beyond unprofessional. I've had problem after problem with them! First off I had a lock on my back gate, I supplied the company with the combination so their team could get back there when they came but time after time the back would not be mowed. Finally I found out that whoever was coming did not know how to open a combination lock, so just chose now to mow the whole yard. But the final straw for me was when They destroyed my summer waves above ground frame pool. I was putting it up for the season and hadn't filled it with water yet. They came for their biweekly lawn service and it looked like they got it caught up in one of their machines. Big tears and gashes all around the whole pool liner. It had to totally be replaced at over $400. I called the company to complain and to ask to cancel my service, I also let them know that I wouldn't be paying for the service because they destroyed my property. They said okay and cancelled my account. Now over a year later I'm being harassed by collection agencies over that service. Don't do business with this company unless you want inconsistency on your lawn and terrible customer service. Their online platform is really the only plus side.
Melessa Cowan
GoMow consistently does an excellent job. My yard has never looked better!
Justin Weeks
They are always on time, quick, clean and affordable. Also they respond fast to any issues, very nice office staff.
Luke Edmonson
Been using GoMow for 6 years now and they consistently do little things that are more than I expect for a basic mowing service. Instead of blowing our magnolia leaves in a pile and and leave them for me, they'll bag them. When the crews are around, they are kind to our small kids considerate of the fact that we are loading them up for school some mornings. On the rare occasions I've had to contact them, Donna's helpful on the phone and while some may not like the e-mail notifications when there is a weather delay, it's very convenient for me when I'm at work. Personally, I've never had a problem receiving their e-mails, most likely because they are added to my address book. They do a good job of leaving our gate closed when they leave and the mowing, edging and blowing is consistently solid. One last thing that I've observed is that the crews don' t blow the clippings out into the street and blow them back in the yard. I appreciate that, as it's the neighborly thing to do!
Rebekah Thomas
I did business with GoMow for a couple of seasons and the crews did an OK job. I have pretty simple landscaping. My first issue happened when I tried to plant some things in my backyard to improve my landscaping and their crews mowed it all down twice, even after I posted signs to not mow/weed there. They actually were very gracious when I called to complain and gave me my money back for the plants that had been destroyed. OK. Fast forward to this spring. My yard was overgrown and needed a mow badly. They said OK we need to charge you more because your grass is tall. Fine. I come home from work to find that they'd hadn't mowed so much as bent everything down and left all the overgrowth basically bent/thatched over on top. I wish I could add the pictures because its hard to explain, but I basically spent hours raking up this thatched top layer of deadness they left behind so that what was left of my lawn didn't die and I spent more money to buy seed to reseed my lawn where there were dead patches because they'd left all the old dead stuff on top. So I called them expecting that this would be like the last time and instead of doing the right thing and at least giving me some money back they insisted that their crew was blameless and pressed for payment - we went back and forth for a bit and I eventually thought the matter was settled but fast forward to now they have a collections agency calling me. Just beware that the crews they send out don't really care about your property and if my experience is any gauge, half the time they won't take any responsibility for damage done.
Shannon Kay
I LOVE Go Mow! They are so fast and efficient and the best pricing around! They do a great job with edging our sidewalk, weed eating our fence, and keeping our HOA happy! They are also fantastic at communicating if something comes up! Best mowing service around! Thank you!!! A++++++
Jennifer Leal
This was my first lawn mowing service from GoMow. The price is very reasonable, and they did a good job. And they were quick! About 15- 20 minutes to do front, back, trimming and clean up.
Susan Willett
Although neither my husband nor myself enjoy yard work my husband does like mowing... I guess it's the immediate gratification you get at how pretty it looks right afterwards, so when my husband sprained his ankle he thought he would be back out mowing in three weeks tops.
Well, turns out his sprain was a break so he is unable to take care of the yard-and at this point we're not sure for how long.
Before we knew it the lawn was out of control. There were parts of it in the backyard that were five or 6 inches long. GoMow was recommended in one of our neighborhood blogs so I decided to take a look at their website. It was very easy to navigate and request a quote. I got a call back the very next day and was able to get details about how their service works and what the cost is. It turns out they come out to where we live on Fridays---- And they offered to come out that very Friday to mow. They offer either one time service at one rate (which seemed very reasonable in comparison to other lawn services ) or anything more than a total of 2 mows regardless of weekly or biweekly is offered at a discounted rate.
There are no contracts to sign and no obligation and the gentleman I spoke to also assured me that if I was not happy with their service, I was to call and let them know and they would take care of it immediately.
You can order their service to be done either weekly or biweekly. We chose weekly since this is spring and we seem to be getting quite a few rain showers.
I was scheduled and our yard-front and back!-would be mowed, edged and weed eating completed between 8-5.
(I'm hoping as the company grows they can give a little better idea of timing since we have dogs and would not want them out in the yard.)
When Friday arrived, as I was having coffee I heard some weed eaters running and sure enough GoMow was here and had started our lawn as promised. They did a fantastic job. The lawn looked so nice afterwards!
I could definitely see that the areas needing weed eating were taken care of and the lawn was edged which my husband only did once in a blue moon. Just makes everything look so defined and clean. We were both completely satisfied with the service we received and we are looking forward to next Friday.
The price is so reasonable that even when my husband's out of his cast and back on his feet we may still choose to continue their services!
Thanks for the great customer service-looking forward to a continued relationship!
Lorraine Kraft
Monday was the first time we used GoMow lawn care. It was a very pleasant experience. I am still kind of stunned about how fast they cut, edged and mowed our lawn and did an excellent of it.
John R. McMaude
I have used GoMow for about a year and I am thrilled with the service provided at the price quoted. If there is a challenge, the staff at GoMow fixes it quickly and follows up to make sure everything was taken care of to my satisfaction. Price and service second to none.
Caryn Borden
I love Gomow. This is our second year to use them, they are affordable and very accommodating to fit me in their schedule when I need additional services or an extra mow that is not part of my regular schedule. They are prompt to answer my questions and retuning phone calls, and always follow-up to see how they did with the "extras"
Amanda Fallis
Great work at a great price. They're so nice and get the job done so quickly. They're very open to make sure to let me know if they're going to be late or have to reschedule, but that's extremely rare. Love these guys!
Abigail Chance
My lawn has never looked better!
They leave an immaculate lawn, the right height, edged and clean.
Good price & great service! I wouldn't use any other.
Bible Prophecy
These guys even mow wet grass and do a fantastic job! Daniel did a great job today and Paul does great with the scheduling and they all do great all the time so thank you very much and keep up the excellent work!
Tracy Bradley
GoMow has been very reliable and does a great job on our lawn every two weeks!
Linnea Lemon
Affordable and reliable basic mow. Works for me. Gives me time to do the fussy work on the weekends.
Chad Krasnow
Great customer service. There were some special items I needed addressed and they were very quick to respond.
Kimberly McGauley
They always do a great job. Great customer service.
R Cooper
These guys are awesome! Efficient, fast
Michael U.
We have been using GoMow.com services for 2 months now. I'm really impressed! The customer service has been the best part. They set expectations well and clearly communicate what they can do and what they can't do. They also have a great website that allows you to change your account information, request specific services, and verify your next appointment. Likewise, the actual lawn care has been top notch. It's great knowing that you are going to come home to a freshly mowed and trimmed lawn with no drama.
Maurice M.
GoMow.com has been my lawn service for several years. They are dependable and take care of my yard even the certain items that I have requested with a very nice business like attitude. I would certainly recommend their services.
Jori P.
I have been using GoMow.com for a couple of years and their service is great! I love coming home on the day my yard has been mowed. Their service makes it easy, no worries about leaving a check for someone. Love it. I even use their bed crew to clean out my flower beds and remove leaves, etc.… once a year. Easy, reliable and dependable. Give them a try!
Lyndsey P.
I use Gomow.com twice a month and love the ease of the service!!! They do a great job consistently and I highly recommend them!!!