Lawn Mowing Service Cedar Park TX
GoMow CEDAR PARK – The Best Lawn Care Cedar Park Has To Offer
Your Cedar Park lawn yard can remain eternally beautiful with GoMow! We offer an affordable residential lawn mowing service in Cedar Park targeted at residents in this beautiful town. Keeping your lawn yard beautiful all year round is an ideal that every lawn owner wants. Our Cedar Park lawn care makes this possible when we care for your lawn yard. With us, you get the most value for your dollar when it comes to lawn maintenance near me.
Try GoMow Cedar Park today!
Local Lawn Mowing Service in Cedar Park, Texas, Best For Your Lawn
Cedar Park is one of the most popular growing suburbs close to Austin. In fact, it's about 30 minutes away and is home to numerous parks and natural attractions. Cedar Park is also home to the famous 400-year-old Heritage Oak tree, which is located at the median on Quest Blvd in Cedar Park. The people of Cedar Park are very conscious of the surrounding greenery, particularly the meticulously tended lawns and flowerbeds resulting from this magnificent landmark. A stroll around Cedar Park's streets will allow you to take in the picturesque views of greenery that add to the city's natural, rural atmosphere.
When looking to hire a local lawn mowing service in Cedar Park, Texas, GoMow Cedar Park is the best choice. Every day of the week, excluding Saturdays and Sundays, our lawn care specialists are available to handle all of your weekly lawn mowing requirements.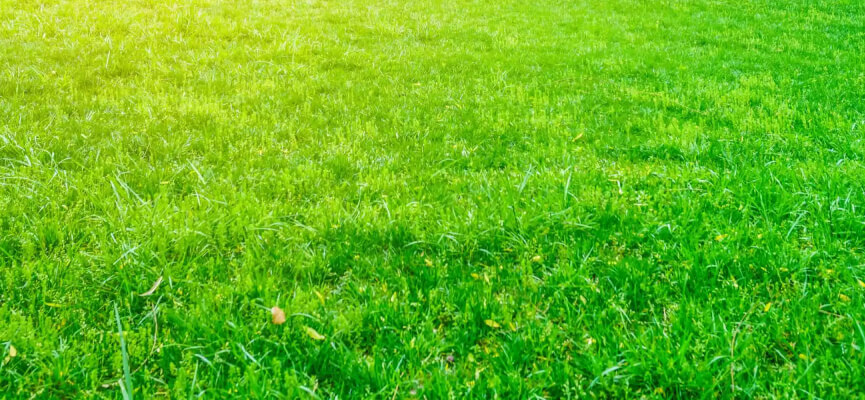 To experience lawn mowing online and remain ahead of your neighbors, give us a call right away. You won't need to search for the best lawn care services near me when working with us. We have a lot of experience in lawn mowing, so you can rely on us to take care of your grass by giving it what it needs to stay lovely, green, and healthy all year long!
GoMow Lawn Care Service, Cedar Park, provides the following professional lawn services in Cedar Park:
Lawn Mowing
Blowing
Edging
Weed Eating
Get started with professional lawn mowing in Cedar Park today.
Professional Lawn Mowing and Lawn Maintenance Services In Cedar Park, TX
We provide expert lawn care at GoMow Cedar Park to maintain beautiful yards all year. Because of our experience, we provide the best quality lawn care possible to make sure that your yard stands out in the area. See how well lawn mowing online can work for your lawn and yard by giving it a try.
You can choose either a weekly lawn mowing service or a bi-weekly lawn mowing service running from March through December. From January to February, we will switch to the bi-weekly option only. Please note that we also offer a limited availability tri-weekly service depending on several important factors. We will mow the lawn, just click!
Get a fast, free estimate for your lawn care services needs by requesting a quote online.
Get the Best Organic Lawn Care and Affordable Lawn Care In Cedar Park, TX
Lawn Care Made Easy If you want a lawn that will last for a very long time, organic lawn care is the optimal type of lawn care, and that's what you get with GoMow Cedar Park. If you own a residential property here, you can hire us to enjoy same-week lawn service in Cedar Park. Your lawn will remain lush, attractive, and healthy for a very long time thanks to consistent, routine yard service. In addition, GoMow offers reasonably priced lawn maintenance so you don't have to spend too much.
We offer the #1 Rated Affordable Lawn Care in Cedar Park. We recommend a weekly or bi-weekly grass cutting in Cedar Park to maintain a rich, healthy lawn that will be the envy of your neighborhood.
A few things you should know about Cedar Park:
Best Grass Specie for Cedar Park: Buffalo, Zoysia, Bermuda grass, and Rye grass are the best grass varieties for Cedar Park.
Cedar Park Summer Lawn Maintenance: Ensure the lawn is cut on schedule. Water the grass frequently to help it withstand the increased heat from the sun. Eliminate trash and other foreign substances that could obstruct the metabolic processes of the lawn.
Cedar Park Winter Lawn Maintenance: For the chilly winter days, consider aeration in the fall and, if necessary, overseed and applied fertilizer.
Regular Watering Routine: Your grass needs regular watering to keep hydrated. When the temperature is still low in the morning, it is better to water the lawn then. While considering lawn mowing costs, kindly note that GoMow Lawn Care Service starts at $30.
Try GoMow Lawn Care Service, Cedar Park!
Find Lawn Care Service Near You
GoMow Cedar Park is proud to serve professional lawn mowing near me to Cedar Park residents. Getting started with Cedar Park lawn mowing service near me is simple, get a quote using our estimate calculator, then call us to book an appointment. Enjoy total freedom from worrying about your yard maintenance near me in Cedar Park. To maintain the health and beauty of your lawn, we provide a cost-effective, top-notch service. Many Texas communities have a GoMow lawn mowing service close to the area.
With over 23 years of experience serving Texans, you can rely on us to care for residential lawn care near me in Cedar Park.
Would you love to get started with the GoMow today?
Local Reviews
for Cedar Park, TX
GoMow Lawn Care Service
Rated
5.0
out of 5 stars based on
3
customer reviews
---
Great service
Kim

-

Cedar Park

,

TX

78613



Review of
GoMow Lawn Care Service
Go Mow is an amazing company with great crews and awesome customer service!
---
Great service!
Ellen

-

Cedar Park

,

TX

78613



Review of
GoMow Lawn Care Service
I have used Gomow for several years now. I highly recommend the service. They are reliable and do a great job!
---
Bush crew
Harvey

-

Cedar Park

,

TX

78613



Review of
GoMow Lawn Care Service
I asked GoMow to clear some weeds from my flower beds - the vines and prickly weeds had taken over and it looked very unsightly. They did a wonderful job - not only removing the ghastly weeds, but also trimmed the bushes and now it looks perfect! Very happy with the "Bush crew"'s work.
---
Response from GoMow Lawn Care Service:

Thank you for the excellent feedback! We are glad you were very satisfied with your Bush and Bed work! - The GoMow Team
---
GoMow Team .
We are wanting lawn mowing services in the front yard on a weekly frequency. The experts at gomow arrived and mowed the front and back.
Near

Walnut Cove,

Cedar Park

,

TX

78613
GoMow Team .
Needing a reliable mowing service for the year. We were given a free quote and got signed up for service.
Near

Walnut Cove,

Cedar Park

,

TX

78613
GoMow Team .
We are listing the house and need to get the lawn mowed. The expert team at gomow arrived and mowed the front and backyard.
Near

Walnut Cove,

Cedar Park

,

TX

78613
Weekly, Bi-Weekly
& Tri-Weekly
Prices vary from small, average and larger home lots
Click below for a free instant quote
Quick Quote