What Are The Best Grass Types For Dallas, TX?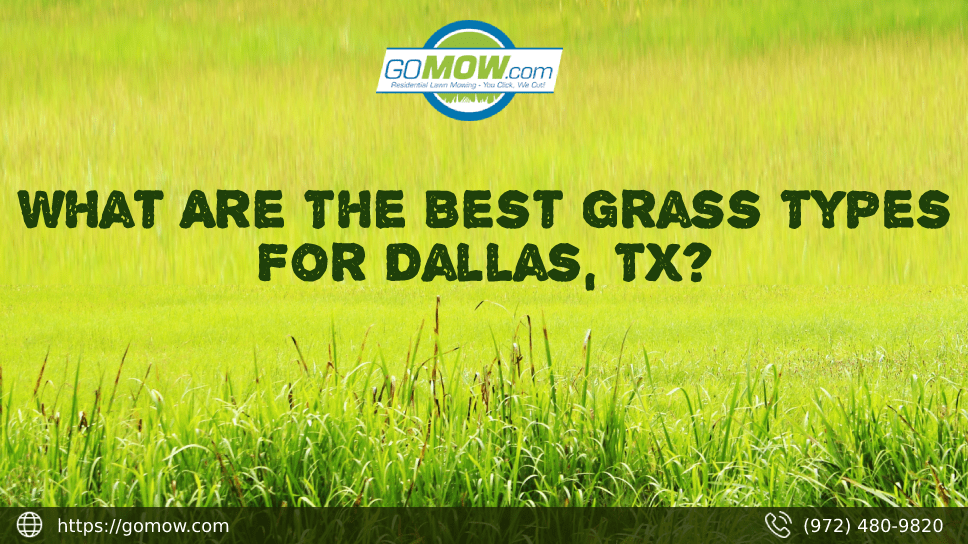 For Dallas lawn owners, just like their counterparts in the rest of Texas, the lawn in their yard is mostly natural. That is to say, it's the grass originally found or set up there by the land developers. For this reason, some homeowners prefer to do things their way by planting their preferred grass type while still hiring lawn maintenance in Dallas.
You will require grass that can prevail in hot weather conditions with or without shade as your preference may dictate. Warm-season grasses are widely planted in Dallas because they thrive during the warmer months. For some grasses to flourish, a lot of work is required, while for others, not much is required.
Having your own choice of grass type gives an incomparable feeling of ownership and pride. In addition, hiring lawn care in Dallas means you are likely to get the exact lawn view you're looking for. Perchance, you are in this category, we have discussed the best grass types for Dallas, TX.
Bermuda grass

Bermuda grass is widely used on golf courses and sports fields all across Texas. Its fine blades regenerate quickly and can withstand heavy use. It is one of the most rapidly growing warm-season grasses.

It's important to hire professional lawn care in Dallas, TX for your lawn maintenance.

This grass is very drought tolerant, making it ideal for our semi-arid summers. It prefers a sunny yard, which is not an issue in most of Dallas. Nevertheless, you might want to think about other options if there are significant trees or structures in your way that block the sun.

Bermuda grass grows very thickly and is very fast to establish. Mow at the height of 1.5-2 inches.

St Augustine

Although it is not native to Texas, St Augustine grass is very popular in the Dallas area. This tropical grass tolerates heat well and is the least expensive grass type in Dallas, which is why many builders use it on their properties. Many people prefer the leafy, green blades because they have a distinct appeal and look great when trimmed by professional lawn care in Dallas.

The disadvantage of St Augustine is that it requires more water than other types of grass. If you don't have your irrigation in order, this can be a major issue. Lawn mowing services in Dallas recommends mowing 2-3 inches higher than other grass types.

Buffalo Grass

Buffalo grass is the only native grass type found in Texas. This grass type is tough and will withstand any weather conditions. It tolerates heat excellently and, with irrigation, will remain green throughout the summer. Buffalo grass will turn brown if not watered.

An advantage of this is the fact that it performs well in direct sunlight and is very durable regardless of the weather condition. Consult a lawn mowing service in Dallas for the best steps where necessary.

Zoysia Grass

One of the most beautiful grasses to grow on Dallas lawns is Zoysia grass. This grass type is highly recommended for Dallas lawn care because it is best handled by professionals. It is difficult to establish and maintain, but it is not without advantages. Lawn disease is not a problem for Zoysia.

Many homeowners prefer the neat, short appearance of Zoysia, and if your lawn has a lot of shade, this is the grass for you because it thrives in it. Zoysia grass needs to be mowed very short – about 1 inch – which some mowers struggle with. This is yet another reason to hire a lawn care service in Dallas, TX.
Lawn care in Dallas can be difficult for inexperienced lawn owners. Choosing the right grass type is the first step in setting up the best law. Hiring Dallas lawn care will get you the look you want while saving your time and resources.
Get free quotes for your lawn mowing in Dallas, TX – www.gomow.com/service-areas/dallas.